Your Atlanta home's roof repairs sometimes get put on the back burner. It's no lie that we can forget things that are extremely important when we are immersed in our daily tasks. If you don't have time to remember things as important as the deterioration of your home, much less will you be able to do anything alone. 
Your home is your temple, that place where you can find your true peace. It is also a refuge for your family, where many memories and experiences remain to be remembered. Staying at home is a very important part of our lives, since it is the one we live most of the year. That is why we cannot leave aside the way we live in our house. 
That is, problems related to the state of our house are detrimental to our physical and mental health. Not only that, but not detecting such problems in time will only cause major failures, you will waste more time solving them. That's why it's best to constantly evaluate your home's situation, so you can avoid long-term problems. 
If it is about the roof of your home, it is important to perform inspections from time to time. This will allow you to save money and time, while getting important work done ahead of time. Many times things happen without us noticing and that is why we must be aware of everything. Do not miss any detail when it comes to the condition of your home. 
Repair your home's roof in Atlanta and avoid problems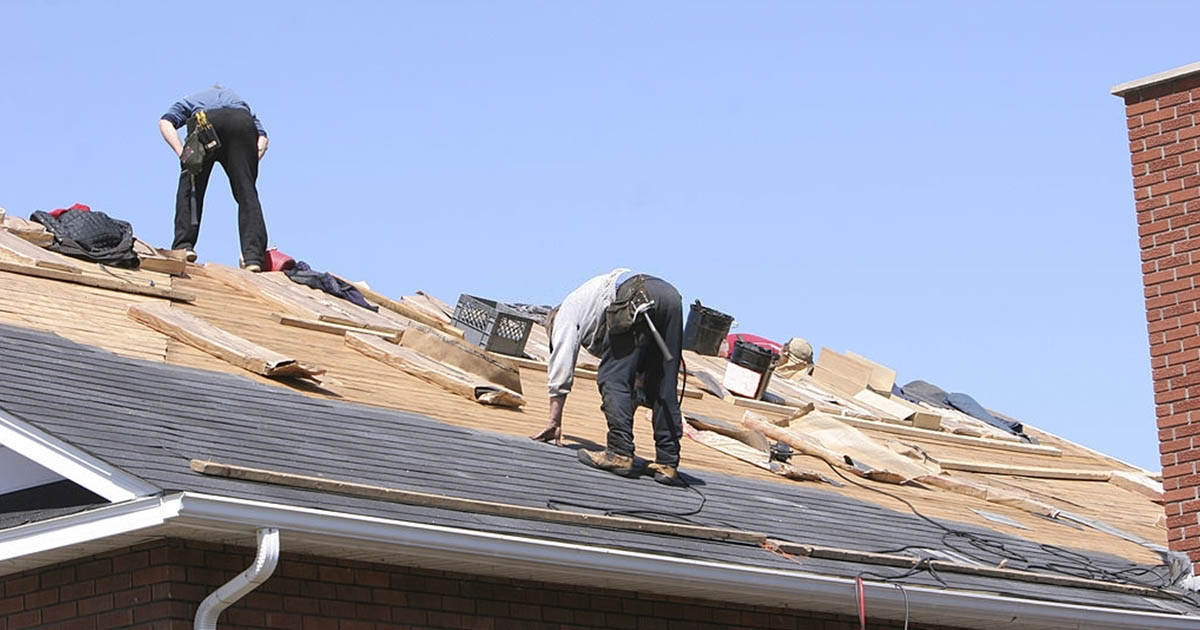 Why are roof repairs for your Atlanta home so important? As we said, sometimes we don't even look at our home. Getting distracted from these kinds of details is a mistake that we can end up paying dearly for in the future. That's why you can't overlook the importance of making corrections at the right time. Even more so when it comes to one of the most important parts of your home. 
The roof is responsible for providing protection against all weather phenomena that may occur. This goes without saying, but it is also important to talk about weather protection for the rest of your home. Large temperature changes often negatively affect the integrity of building materials. In addition, precipitation from sleet or hail will eventually deteriorate the roof or open leaks in the roof. 
And of course, animals also tend to do their thing when it comes to damaging roofs. More than once we can observe how certain insects and rodents end up staying on our roof. Obviously they destroy some parts of it, and it is also annoying the procedure of eliminating these animals. This is something you surely want to avoid, and by fixing your roof you can do it. 
In addition, if you make repairs to your roof at the right time, you can avoid problems in the future. It is preferable to make small investments right now, rather than having to remodel your entire roof in the future. That's why repairs should always be within your means when it comes to your roof. 
Home roof repairs in Atlanta are very important
You already know why you should have roof repairs done on your Atlanta home's. However, it is also important that you focus on how you are going to perform such a repair. Are you planning to put on shingles yourself? It is not recommended. Roofing is a delicate matter that should not be left in the hands of people who do not have experience with it. The best thing to do is to let the real construction professionals work on it. 
Working with constructions involves a process in which you must detect the flaws. Then you must acquire the right materials and finally make the necessary repairs. The most important thing is the inspection, in which you could find more than one surprise. Nobody goes up to the roof to check what is happening on it. Therefore, you must be prepared to face any problem that may arise. 
And to avoid any problem, let's start by choosing an excellent work team. Don't you have it? Don't worry! Today we'll take care of providing you with real solutions when it comes to your roof and how to repair it. Get ready to start building the security of a strong home. Everything from details such as the total recovery of your home's roof.
Excellence Contractors Group verifies your roof repair
Looking for who can help you with your home's roof repairs in Atlanta you will find Excellence Contractors Group. A grouping of contractors that over the years has built an excellent reputation in the construction business. The specialized roofing work we offer you here is certainly the solution you've been looking for. That's why we are the best choice to repair your roof. 
In Georgia we work efficiently, offering complete attention to each customer, so much so that we guarantee a free inspection from the moment you call our phone. Remember we talked about being aware of what's going on up there, so the time is now. Then you can get to work, making accurate repairs to extend the life of your roof. 
Our work has been recognized as a quality service and we want it to stay that way. That's why we give 100% of our energy every time we have to install or repair a new roof. You can rest assured that you contacted the best contractors when it comes to installing roofing or siding on your home. 
Your home is the most valuable asset you can have and that is why you should take care of it as a whole. Don't waste money in the future when you can invest in the present. Just give us a call and we will help you make any necessary repairs to ensure the integrity of your roof. We will be waiting for you through our communication networks.