Do you know the most common types of roofing shingles in Snellville? It is a fact that constructions are always influenced by external conditions. That is, depending on where you live, one type of material may be more popular than others. What could be the reason? They are really varied. However, we have the following:
Simple popularity that is passed from person to person. Many times a homeowner can be influenced by the experiences someone else has had with their home. This results in decisions being made based on these factors.

The advice of local contractors, who are knowledgeable about site conditions. The fact that one type of shingle is preferred means that it will be the most durable option in that area.

Weather conditions are very important when deciding on the type of shingle. Cold or warm environments often end up being the ones that determine which is the best tile in a region.
Of course, we always want to make the best investment, one that is truly durable and resistant. However, we do not always find the best solutions so easily. Therefore, it is necessary to search among the construction stores for the offers that really fit our budget.
Now, if you are a very busy person you surely don't want to waste time in this kind of search. Therefore, today we want to show you how you can find the right roofing shingles for your home. Not only in terms of the quality of them, but for the price we will be showing you today.
Find the best options for roofing shingles in Snellville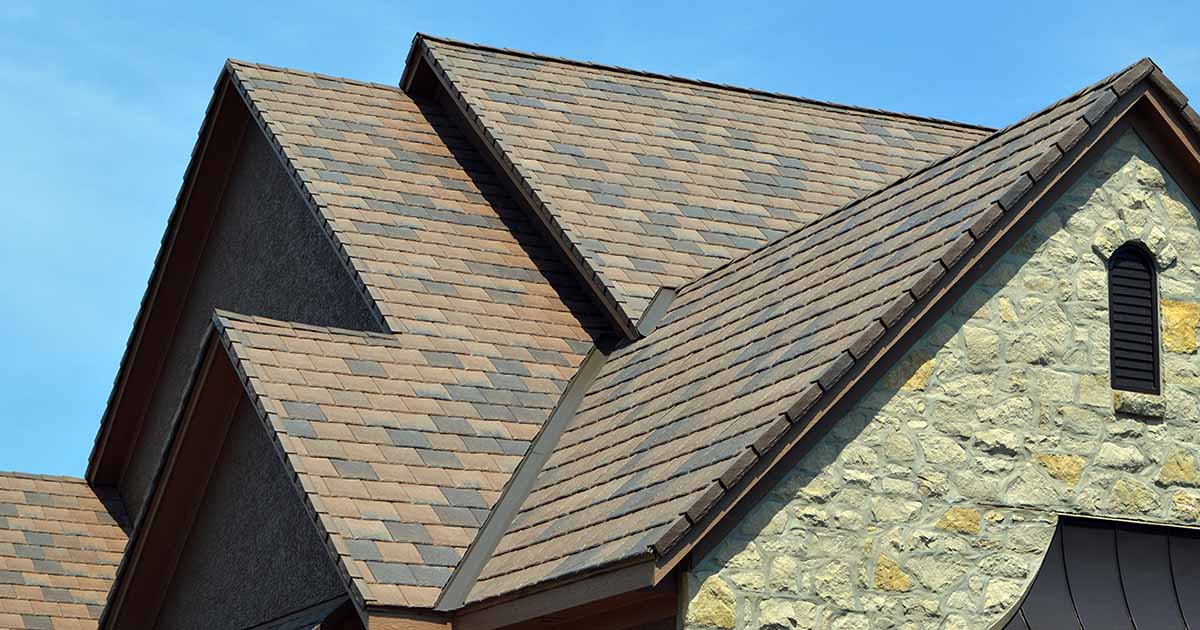 When looking for the most common types of roofing shingles in Snellville we find a wide variety of options. The market for building materials in this city is broad, which allows us to adapt to it. Because of this, it is important to have some notion of what your roof needs. That is, what are the characteristics of your house, the environment and of course, your budget.
Slate shingles
Slate shingles are perhaps the most common roofing shingles we can find in Snellville because of their cost-effectiveness. They can easily withstand 100 years being resistant to all kinds of damages including moisture. They also make for good aesthetics, which is key for most homeowners in the city.
Metal roofing is evidently one of the favorite choices for Snellville homes. We especially emphasize the fact that they can resist and deflect heat, which is the cause of high air conditioning costs. In addition, they are part of today's most modern roofing designs.
Perhaps asphalt shingles are the most widely used because of the fact that they are economically more affordable. Almost any homeowner can install this structure with hardly any investment. While the performance is not as far-reaching, it is an excellent option for tight budgets.
The important thing is to have a variety of roofing shingles
The different types of roofing shingles most common in Snellville show us something important. It is necessary to have the possibility to choose not only the one that is best for us. But also the one that really catches our attention, that makes us want to buy it, either because of its price or its quality.
Beyond the trends in construction, we must consider the tastes of each owner. In the end, that roofing option that your friend or family member liked may not be the best for you. In this sense, the best option is to hire a professional who knows more about the advantages of each type. That will help you make the right decision depending on your case.
Now, where are the best contractors in Snellville? In this city, the construction market has increased due to population growth. However, little is said about the masters behind building homes with enormous quality roofs. Once you find the right professionals, you'll need to make sure you equip them with the necessary materials.
Fortunately, there is a company that takes care of all of this. Not only does it allow you to hire experts in the most common types of roofing, but it also helps you acquire the best building materials. This way, there's no way your roofing project won't be perfect.
ECG
Contractors
, find the type of roofing shingles you need
If you are looking for the most common types of roofing shingles in Snellville you should not waste your time. It will be best to get your roofing project done as soon as possible so that you can focus on your work or your other plans. In this regard, you should call the contractors that really offer you professional roofing installation solutions.
Why choose ECG Contractors? There are several compelling reasons when making this decision. This is the leading company when it comes to roofing installation in Snellville. The recognition of big brands and suppliers is part of the reasons why you should trust this agency. However, it's clear that it's not the only reason.
Namely, there's also the fact that at ECG Contractors we like to work with only the best materials on the market. That's why we use certified suppliers with a great track record that assure us of quality products. This is a key factor that defines why the roofs installed by this company are so durable.
In addition, we must also highlight the fact that this agency offers a free inspection, something that very few do. That is, once you have called ECG Contractors, you will be able to know the current state of your roof. In case you start an installation process, you will be able to know the opinions of real professionals.
How do you know which is the best choice for shingles in Snellville? The key is to work with the best company in town. Contact us and find out what your home needs.
Most common types of shingles with 
ECG Contractors